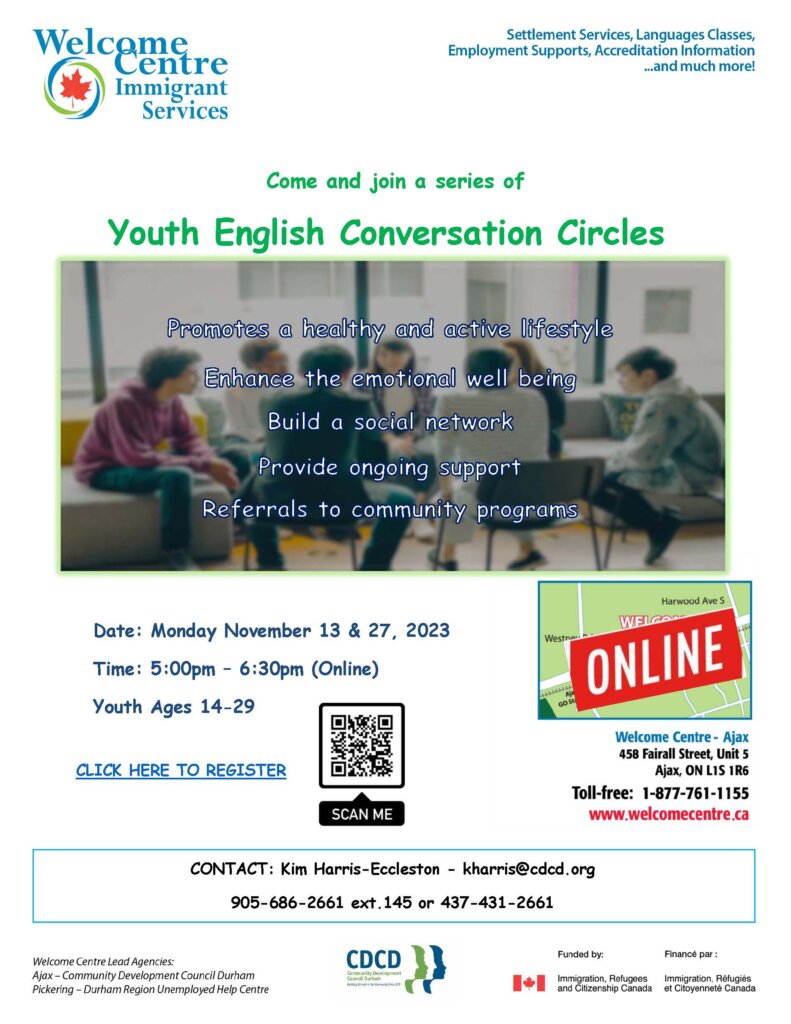 Join us online Monday, November 13 & 27, 2023 for our Youth English Conversation Circle.
Practice and improve your English Conversational skills in the comfort of your own home while making new friends.
For more information please contact our Newcomer Youth Services Worker – Kim Harris-Eccleston kharris@cdcd.org or 905-686-2661 ext. 145 or 437-431-2661.