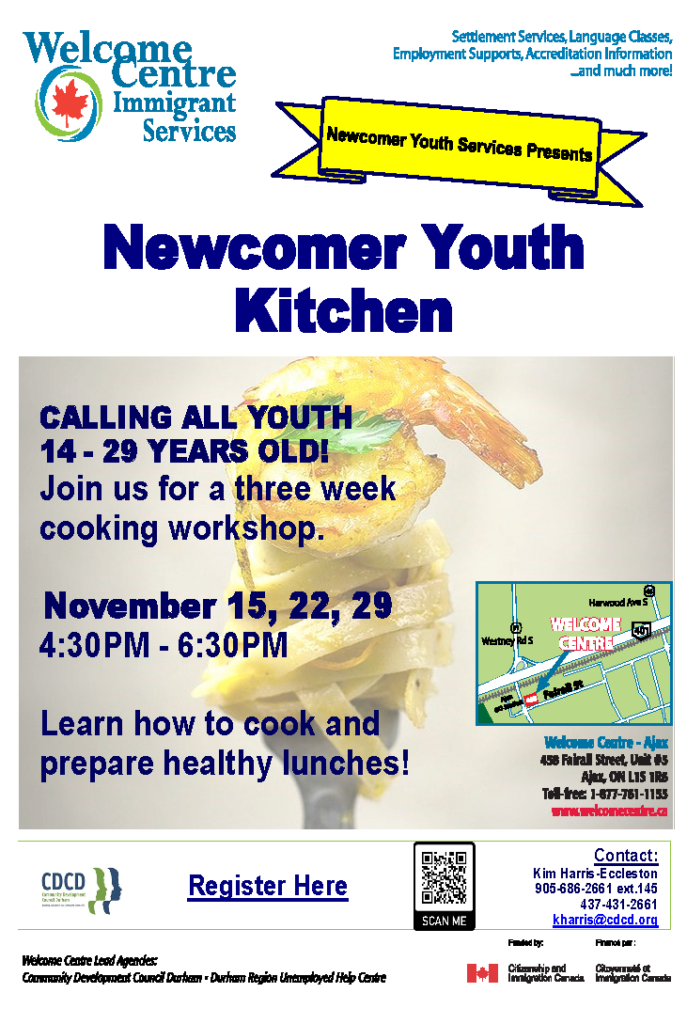 On November 15th, 22nd and 29th. Newcomer Youth Services will be hosting a 3 week Youth Kitchen at the Ajax Welcome Centre!
We will have Special Guest Maria Abogado from Newcomer Kitchen facilitating classes!
Learn the basics of cooking and preparing healthy meals. Participants can take home all of their prepared meals!
A commitment to all three sessions is required as there are limited spots for this workshop.
For more information please contact our Newcomer Youth Services Worker – Kim Harris-Eccleston kharris@cdcd.org or 905-686-2661 ext. 145 or 437-431-2661. Register here!