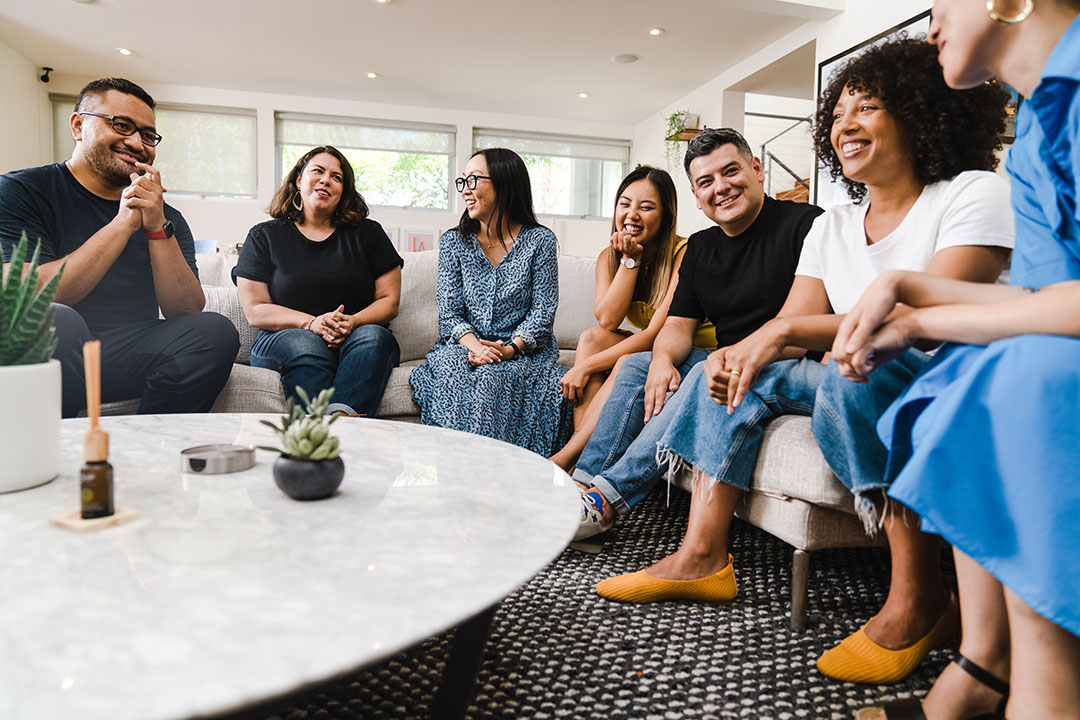 Empowering Individuals, Supporting Families, Strengthening Durham Region for more than 50 years.
Standing Together Against Anti-Black Racism, Anti-Asian Racism and Anti-Indigenous Racism and Committing To Social Change
Furthermore, as a Durham Region Diversity, Equity and Inclusion Community of Practice (DEI CoP) member, CDCD stands in solidarity with other local agencies. Read our commitment statements here
Durham COVID-19 Non-Profit Response
A project intended to determine how the COVID-19 pandemic has impacted Durham Region's Non-Profit sector, and how we can collectively plan for the future.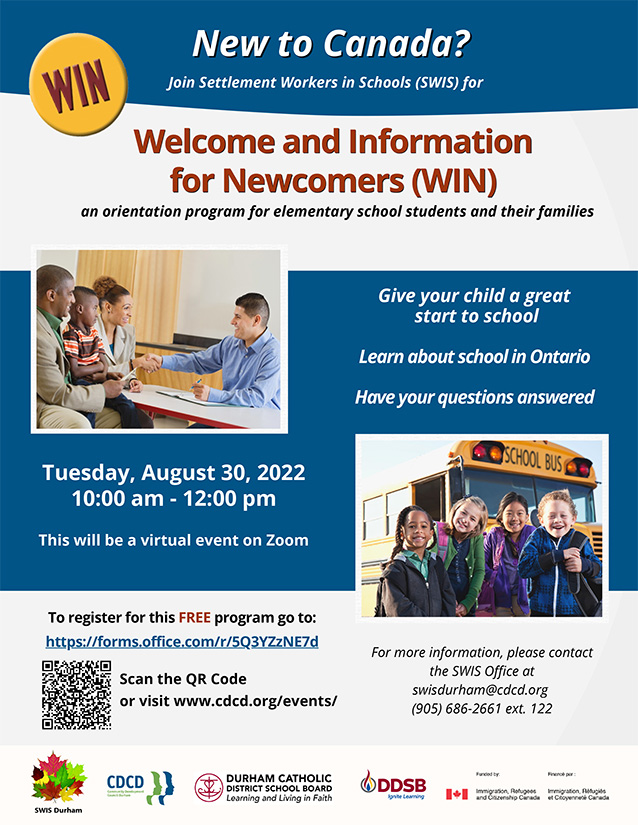 SWIS Welcome and Information for Newcomers
Give your child a great start at school!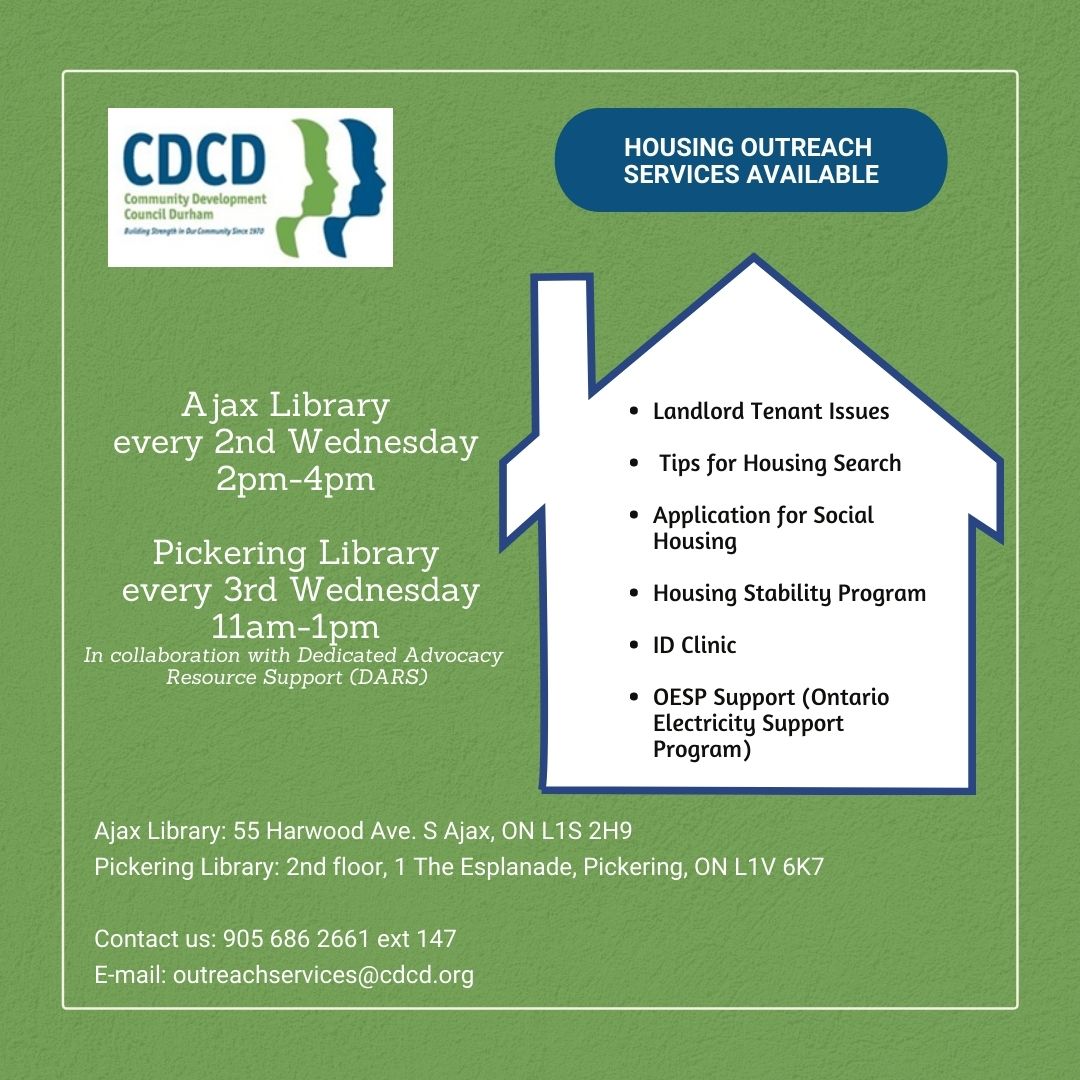 Housing Outreach Services

Every 2nd & 3rd Wednesday

Ontario Electricity Support Program services available every Tuesday starting July 19 from 9am to 12pm.
Call to book an appointment: 905-686-2661 ext. 147
Email: outreachservices@cdcd.org
Individuals Engaged in Ajax Welcome Centre-Led Initiatives
Educational Sessions – Community Development
Community Connections Group Activities
Clients Served – Orientation Program
Service Engagements – Settlement Workers in Schools Program
Clients Served – Newcomer Settlement Program
Financial Assistance – HSP Program
Financial Assistance – LEAP Program