CDCD Service Update
In accordance with the Province of Ontario's current pandemic guidelines, the offices of CDCD will remain closed and will continue to offer virtual appointments by phone, email, and video conferencing.
The offices of the Welcome Centre are open by appointment only. Virtual appointments by phone, email, and video conferencing continue to be available.
We are here to help you during this difficult time.
Please note that the offices of CDCD and the Welcome Centre are not open for walk-ins at this time.
Scroll below for the contact information for CDCD's various programs and services.
Empowering Individuals,
Supporting Families,
Strengthening Durham
for more than
50 years.
Standing Together Against Anti-Black Racism, Anti-Asian Racism and Anti-Indigenous Racism and Committing To Social Change
Furthermore, as a Durham Region Diversity, Equity and Inclusion Community of Practice (DEI CoP) member, CDCD stands in solidarity with other local agencies.
Read our commitment statements here
Durham COVID-19 Non-Profit Response
A project intended to determine how the COVID-19 pandemic has impacted Durham Region's Non-Profit sector, and how we can collectively plan for the future.
Individuals Engaged in Ajax Welcome Centre-Led Initiatives
Educational Sessions – Community Development
Community Connections Group Activities
Clients Served – Orientation Program
Service Engagements – Settlement Workers in Schools Program
Clients Served – Newcomer Settlement Program
Financial Assistance – HSP Program
Financial Assistance – LEAP Program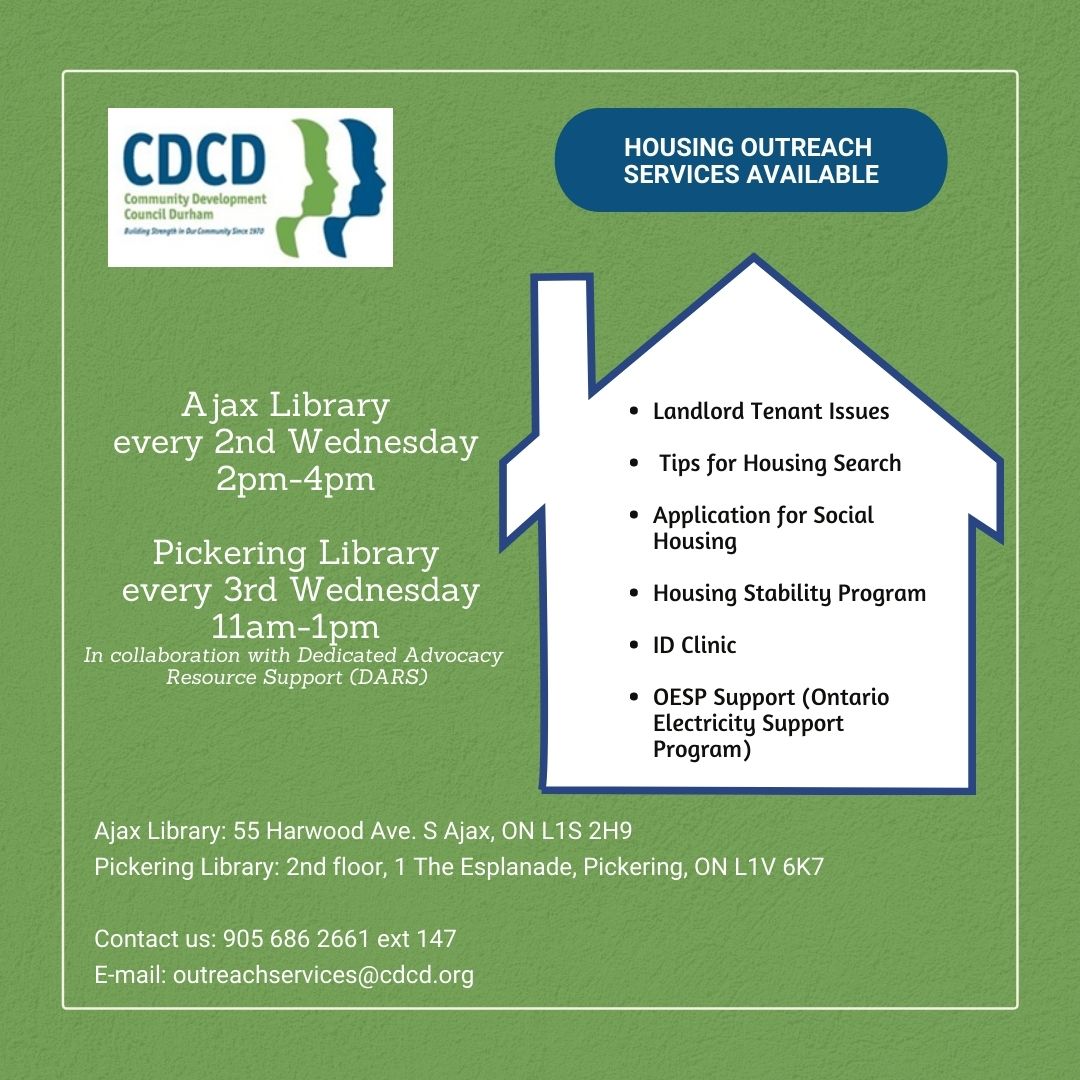 Housing Outreach Services

Every 2nd & 3rd Wednesday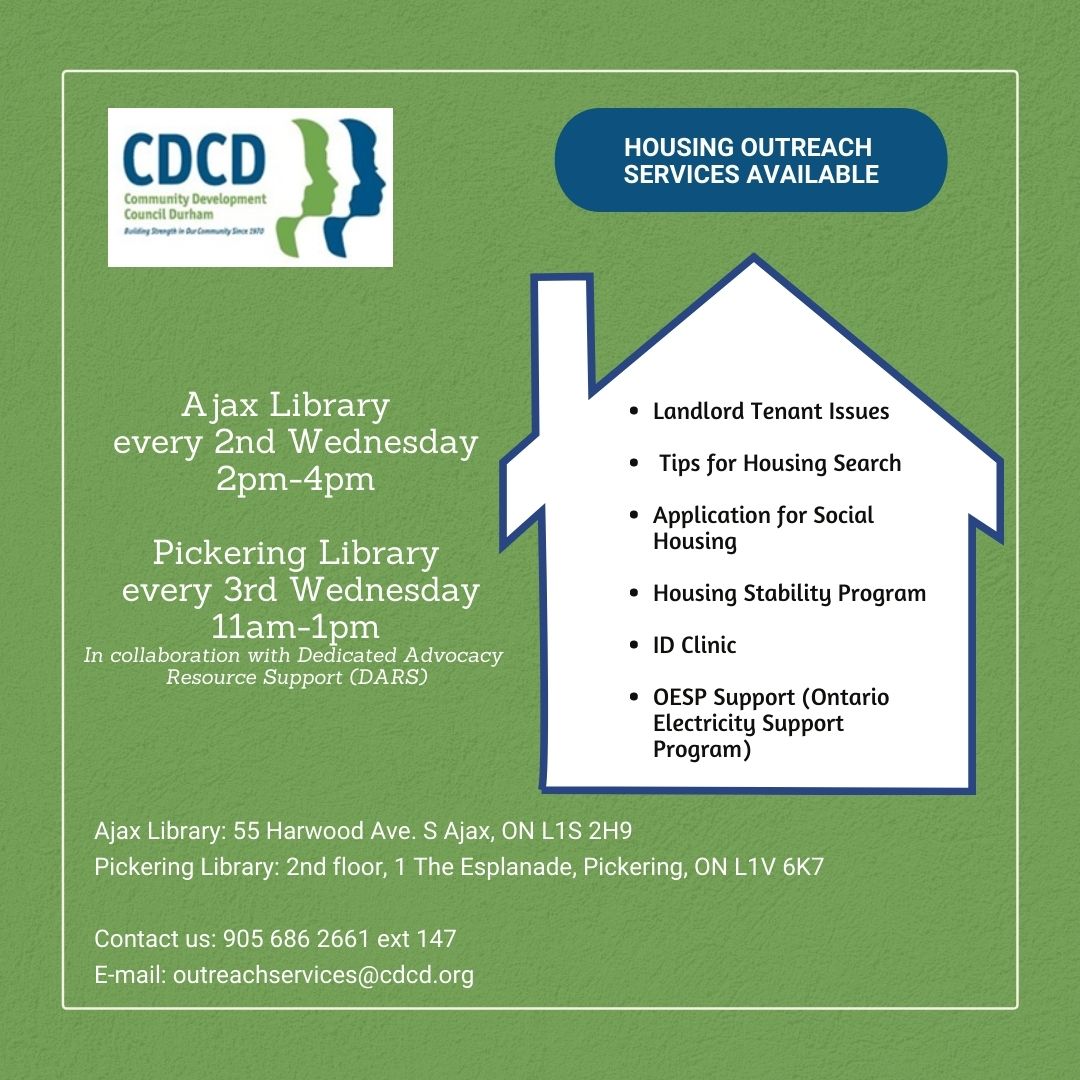 Housing outreach services available.
CDCD Housing Outreach drop-in will take place at the Ajax Library every 2nd Wednesday of the month and at the Pickering Library every 3rd Wednesday of the month.
Landlord Tenant Issues
Tips for Housing Search
Application for Social Housing
Housing Stability Program
ID Clinic
OESP Support (Ontario Electricity Support Program)