Durham Non-Profit COVID-19 Recovery

Funded by: Ontario Trillium Foundation
Project Summary
From 2020 to 2021, Community Development Council Durham (CDCD) coordinated the Durham Non-Profit COVID-19 Recovery Project to better understand what resources and supports were needed to help non-profit organizations in the Durham region navigate the immediate and long-term effects of the COVID-19 pandemic. As a result, Durham non-profits came together to provide recommendations on the supports needed to facilitate the sector's recovery during and post-pandemic. The Durham Non-Profit Recovery Network (DNRN) aims to support Durham non-profits in their recovery and resiliency-building. This project was funded by the Ontario Trillium Foundation.
Land Recognition
Community Development Council Durham (CDCD) is located on the traditional territory of the Huron-Wendat, Haudenosaunee, and Mississauga (Anishinaabe), on land ceded in the Williams Treaty of 1923 by the governments of Canada and Ontario and by seven First Nations of the Chippewa of Lake Simcoe (Beausoleil, Georgina Island, and Rama) and of the Mississauga of the north shore of Lake Ontario (Scugog Island, Alderville, Curve Lake, and Hiawatha). In Durham, we live and work on the traditional territory of the Mississaugas of Scugog Island First Nation. As settlers, we are grateful for the opportunity to meet here, and we thank all the generations of people who have been stewards of this sacred land.
Learn more about the Truth and Reconciliation Commission of Canada Report, and how we can all use its principles in building a more equitable and just society.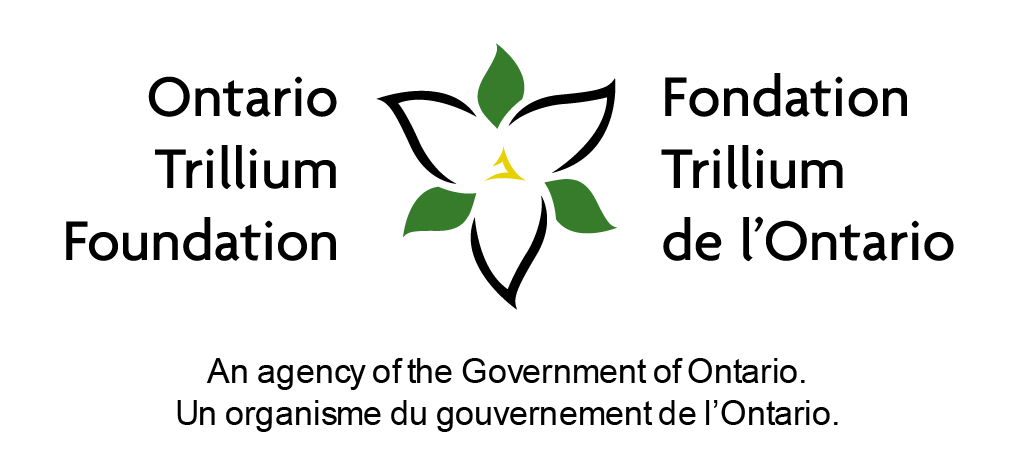 Project Funded By
Ontario Trillium Foundation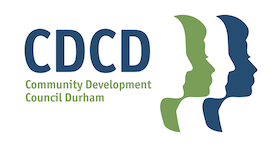 Project Lead
Community Development Council Durham
Acknowledgements
Thank you
Nathan Gardner, Former Team Lead, Community Development, CDCD
Neemarie Alam, Former Lead Social Researcher, CDCD
Organizations that participated as Key Informants
AIDS Committee of Durham Region
Boys and Girls Club of Durham
Feed the Need Durham
Oshawa Seniors Community Centre
Salvation Army
Scientists in School
Their Opportunity
Whitby Chamber of Commerce
Women's Multicultural Resource & Counselling Centre
Stakeholders who participated as Orientation Informants

Ajax-Pickering Board of Trade
Community Development Council Durham
Durham Community Foundation
Municipality of Clarington
Region of Durham
Town of Ajax
Focus Group Participants

1855 Whitby-Technology Accelerator
A Gift of Art
Bowmanville Older Adults Association
Community Care Durham
Community Justice Alternatives of Durham Region
Durham Association for Family Resources and Support
Durham Children's Aid Foundation
Gate 3:16 Outreach Centre
John Howard Society of Durham Region
Precious Minds Support Services
We extend our thanks to our funders, governments, and community leaders for their continued guidance, efforts, and insights. Without their collective efforts, the non-profit sector would not have been able to respond to community demands and needs. Their support, and willingness to provide and partner is deeply appreciated.
We extend a special thank you to the Region of Durham, and our Key Project Advisors, Durham Community Foundation and United Way Durham Region, for supporting this project, and for all the important work they have done and continue to do to support the sector.
We also extend a special thank you to Ontario Trillium Foundation for funding this report, and believing in a project like ours.
Finally, we wish to acknowledge all the non-profits in Durham Region for continuing to do an incredible job against all odds. We know that this past year has been difficult for so many, and that you likely struggled to bring your best selves to the communities you have served.
Thank you for your creativity, strength, and continued existence.
You are needed and necessary. We see your hard work, and we hope you see yourself reflected in this report.
We're On Our Way
Supporting Durham's Non-Profit Sector through (and post) the COVID-19 Pandemic
The Durham COVID-19 Non-Profit Response project includes a sector survey, reporting, and action plans to help agencies and charities plan for the future. In April 2020, Community Development Council Durham (CDCD) conducted a survey to better understand what resources and supports were needed to support non-profit organizations in the Durham Region, with the intent of mapping the immediate and long-term effects of the COVID-19 pandemic.
Following CDCD's initial report on the impacts of COVID-19 on the non-profit sector, an advisory group of five key stakeholders was drawn together to support the second phase of the project. The project team hosted 2 focus groups with 12 non-profit stakeholders, 10 key informants, and 6 orientation informants
This report hopes to continue the narrative that Durham's non-profit sector is complex, interwoven, and important as recovery strategies and drafted and implemented.
We're On Our Way – Meeting Conference
Key Point 1
COVID-19 highlighted existing infrastructural challenges in Durham Region's non-profit sector.
Key Point 2
Durham's non-profit sector collaborates often for project delivery and to address issues specific to a particular sub-sector but there is little to no collaboration for sector-wide convening and planning.
Barriers to sector-wide collaboration include competitive funding structures and limited resources.
Key Point Three

Governments and private investors must intentionally find new ways to ensure non-profit engagement and participation with a multitude of voices.
Webinars and Workshops
Now What? Getting Ready for the New Roaring 20s
Presented by Nicole Nakoneshny, Partner at KCI.
Fundraising trends and strategies for the sector during and post-pandemic.
The Case for Organizational Health and Resilience
Presented by Bruce MacDonald, President and CEO at Imagine Canada.
Focused on helping organizations make the case for operating and strategies on how to discuss this topic with both stakeholders and donors.
COVID-Recovery Task Force
Presented by Neemarie Allam and Hermia Corbette at CDCD.
Focused on the survey and work being done by the team.
We Are Here for You!
Presented by Audrey Andrews, Strategic Partnerships @ Region of Durham
A check-in on what the Funders Table and the Region of Durham are doing to support the charitable and nonprofit sector during COVID and beyond.
Supporting Pandemic Mental Health Impacts for Leaders: Tips, Strategies and Collaborative Problem-Solving
This 3-part series provided psycho-education information focused on identifying and managing the stressors and mental health challenges faced by leadership in the current pandemic and also involved opportunities to debrief experiences, build on collective strengths and identify helpful coping mechanisms.
Identifying Mental Health Impacts for Leaders During Pandemic
Pressures faced by leaders during the current COVID-19 pandemic.
The mental health impacts for leaders: How stress, burnout and compassion fatigue can present for leaders in the current climate and the role isolation can play.
Identifying and responding to stress and distress: A continuum approach to warning signs.
Support and debriefing: follow-up on topics discussed.
Relevant Resources.
The Benefits of Self-Reflection and Self-Care for Leaders
The benefits of self-reflection practices for leaders.
Balancing self-care while facing leadership pressures.
Micro self-care habits: Finding the time when time is scarce.
Support and debriefing: follow-up on topics discussed and how to enact strategies.
Relevant Resources.
Self-Compassion for Leaders and Strategies for Fostering Resiliency
Implementing self-compassion practices: How can this help?
Strategies for fostering personal and organizational resiliency.
Strategies for supporting mental well-being and resiliency with your teams.
Support and debriefing: Follow-up on topics discussed and how to enact strategies.
Relevant Resources.
Workshop PDF – Self Compassion and Strategies for Resilience
Shared Software and Technology Information
Software for Sharing – Durham Region NFPs
A list of links to software and technology that can be shared with all Durham Region non-profits. For more information, please contact Padmini Robers at proberts@cdcd.org or at 905.686.2661 ext 135.
Please review the following Terms and Conditions before contacting/using the shared software and technology.
Adobe Creative Cloud
Adobe Creative Cloud gives users access to a collection of software developed by Adobe for graphic design, video editing, web development, photography, and cloud services.
Adobe Creative Cloud Includes

Acrobat DC: for accessing, editing, reviewing, and signing PDFs.
Illustrator: for creating art and illustrations.
InDesign: for designing and publishing layouts for both digital and print.
Photoshop: for compositing, creating, and editing art, graphics, and images.
Premiere Pro: for industry-standard, professional video editing.
GoToMeeting / GoToWebinar
GoToMeeting is a professional online meeting software that makes it easy to connect with people any way you want. Some features include: Business Messaging collaboration. Less note taking with transcriptions. Instant and scheduled meetings. Customized team settings.
GoToMeeting includes

secure online/virtual meeting
desktop sharing
video conferencing
connect with clients, colleagues, and community members via the internet in real-time
GoToWebinar includes

online/virtual conference platform
 flexible webinar interactions
insightful analytics.
Grant Connect
Search thousands of grant opportunities. Save countless research hours. Find funding, grow your impact.
Grant Connect Includes

fundraising platform that consists of more than 11,300 foundations/organizations
search for funding prospects
review funding applications and eligibility requirements
funders' giving history
access up-to-date contact information on North American grant makers
Tableau
Tableau is a visual analytics platform transforming the way we use data to solve problems — empowering people and organizations to make the most of their data.
Tableau Includes

interactive data visualization
explore and manage data
discover and share data insights in creative and innovative ways
Zoom
Zoom is a cloud-based video conferencing service you can use to virtually meet with others – either by video or audio-only or both, all while conducting live chats.
Zoom Includes

secure online/virtual video platform
chatting, meeting and phone calls
online events and webinars
connect with clients, colleagues, and community members via the internet in real-time
More information and Terms of Reference coming soon…
This list is expanding over time – please check back for updates.
Ontario Non-Profit Network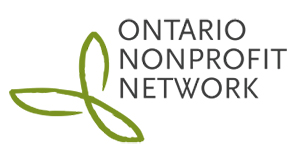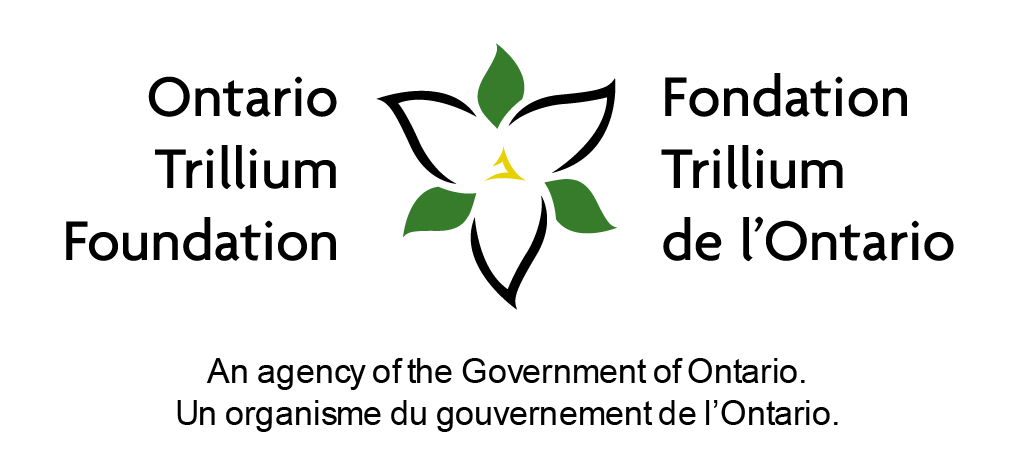 Project Funded By
Ontario Trillium Foundation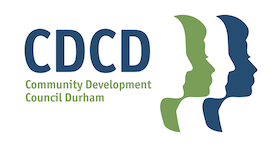 Project Lead
Community Development Council Durham